The idea of finding your own happiness can seem intimidating. I'm sure it already feels like you've done everything you can to change things. The problem is, we as individuals are limited by what we can see within our own "lane". That "lane" includes things like our own life experiences, knowledge, and family supports. If you feel like you've already done "everything", that means you've only done everything within your lane. There's a whole world of possibilities outside of that lane. The process of therapy partly involves introducing you to that world of possibilities. It can be an exciting and invigorating experience when you realize how much more is out there for you.
Introducing you to "the world of possibilities" is one of my favorite things to do. People have a tendency to be hesitant at first and perhaps even disbelieving when I first point out all the other options for them. But after they've had a chance to "test the water", people react with joy and excitement. They realize that all of those dreams they had for themselves are in fact possible. A life of fun, spontaneity, and maybe even adventure. I believe that life is indeed meant to be fun and meant to be enjoyed. You only get one chance at this thing called life and we should maximize and take full advantge of it. "Self-care", "self-nurture", or "doing me" is how many of my clients describe it.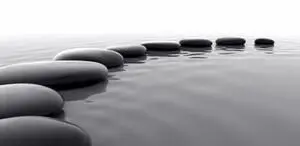 People often seek therapy because they feel their regular coping skills are no longer working, " I'm stuck", "I keep getting in my own way". I think it is important to provide you with tools to improve self-care, decrease stress, increased "mindfulness", and feel more in control as you work toward the positive changes you would like to see in yourself.
Life gets in the way. "Problems of daily living" or typical daily stressors are the most common issues people struggle with and bring to counseling. Counseling can allow you to explore how past experiences impact how you live in the present. Changes in feelings such as fear and anger are a normal part of life. In fact, learning about your own mood changes, like what triggers them and when, is important to knowing who you are. I am committed to providing warm, attentive, interactive therapy, that helps you deepen your self-understanding, break out of hurtful patterns, and develop new modes of thinking, feeling, and relating to others. Working on yourself, or taking time to "be" and understand your needs can lead to improvement in all areas of your life.
I will help you determine what matters most in your life and construct a specific plan to move beyond unwanted habits or other obstacles and engage in activities you value. I strongly believe that no one's life is written in stone or "defined by others"--that everyone can make positive and lasting changes in their lives. I am particularly interested in trying to help you feel freer, more real, more connected, and more like the managers of your own life, so that you can achieve what you hope for in work and relationships.
Our alliance will serve to help you break through "stuck" places and thinking. Seeking professional support is about what you want, not what "I think" you should want. This is because you are really your own expert and knows what works best for you better than anyone else. I will collaborate with you to create a more balanced, successful and fulfilling existence for yourself and "go for the gusto" in your life. And, most importantly, I will facilitate your self-discovery and perpetual learning.
Namaste