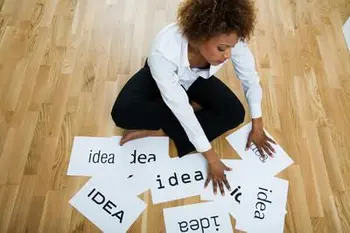 Stress on the job is rampant throughout the DC Metro area. This federal city is a fast-paced, action-oriented, and the political mecca, or the nerve center governing and making powerful decisions for our nation. Many professionals who migrate here can often be described as the "the president of their class", highly intelligent, workaholics and overachievers. Here you participate in lobbying the centers of power that determine the fate and destiny of everything important.
Competition for success, promotions, or career achievement, can be challenging, rewarding, and fun. Competition for resources, contracts, favored policies, invitation to social events and the perpetual social networking creates intensity and stress. Our body reacts the same way to "good stress" or "bad stress". Stress is stress. All this action can bring out the best in you. But overtime, your youthful energy starts to diminish. Although you are talented and hardworking, all of these expectations and demands becomes too much and the costs of keeping up the many the jobs demands can mount.
Typical Job Concerns:
Workforce reduction due to budget constraints and fear of job loss
Passed on promotions when you felt you should have been selected
Underpaid compared to others with the same job skills
Difficult bosses, supervisors, or managers
Non-performing staff or supervisees
Constant conflict in your work group, division, or team
Business survival worries due to the economy
Feeling undervalued
Increasingly unrealistic work demands
Having to work long work days
Deadlines
Low Job Satisfaction
If what you try does not seem to work or your find yourself still struggling for relief, perhaps I can help. Coming to speak to someone confidentially and in private, can be a powerful and healing experience. Getting help when you need it is crucial to reducing work-related stress. Talking, "telling your story", venting your feelings, and being able to sort things out with a skilled professional helps you to re-think, gain insight into other solutions can be both empowering and stress reducing. By learning behavioral techniques and other strategies, such as: relaxation, meditation, progressive muscle relaxation, guided imagery, or visualization, goal and priority setting, you can learn to reduce work-related stress.
There are a variety of factors that can contribute to occupational stress, including negative self-talk, troubling mood and various physiological symtpoms of distress. Learning to adjust the way you think, behavior, attitudes, and relate to others in order to obtain more peace and balance in your life. By making adjustment in your personal and professional life, you will have less stress, become more productive, set realistic priorities and add meaning, and create more happiness and richness in your life. Many people struggle to understand what therapy is truly like, until they begin the process. Call me, I am here to help.